Praise Prom Dress Code Guidelines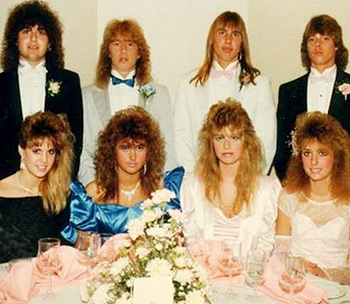 APPROPRIATE ATTIRE
Prom is a very special event.
Praise Prom is a night for everyone to enjoy food, fellowship and dancing.
Getting dressed up for the evening is part of the special experience.
Praise Prom wants to honor the Lord by our dancing, fellowship and APPEARANCE.

* ONCE AGAIN -2019* Wear theme related vintage attire/ 80's style, and get your name entered into a special drawing! You must still follow our formal dress code and be approved at pre-prom.
Young ladies:
WE ONLY ALLOW FLOOR LENGTH GOWNS
You may choose strapless styles, but avoid plunging necklines.
The following dress styles are NOT allowed:


belly-baring
plunging necklines or backs
slits above the knee
"high-low" styles
See through fabric
Young Gentlemen
Dress pants, shirt and tie

A tuxedo, vest, dinner jacket or blazer is also acceptable
Anything other than these items will be discouraged, but considered, if discussed with Director, and picture approval has been made.
WE WILL NOT BE HAVING PRE-PROM THIS YEAR. Girl's: to have your dresses approved please simply send a front, back and side (for slits) picture to praisepromnc@gmail.com Boys: need only send picture if there is a question about attire.

Traci Lanphere
Organizer/Praise Prom Director
PraisePromNC@gmail.com